Day Trip to Aegina Island on Electric Bike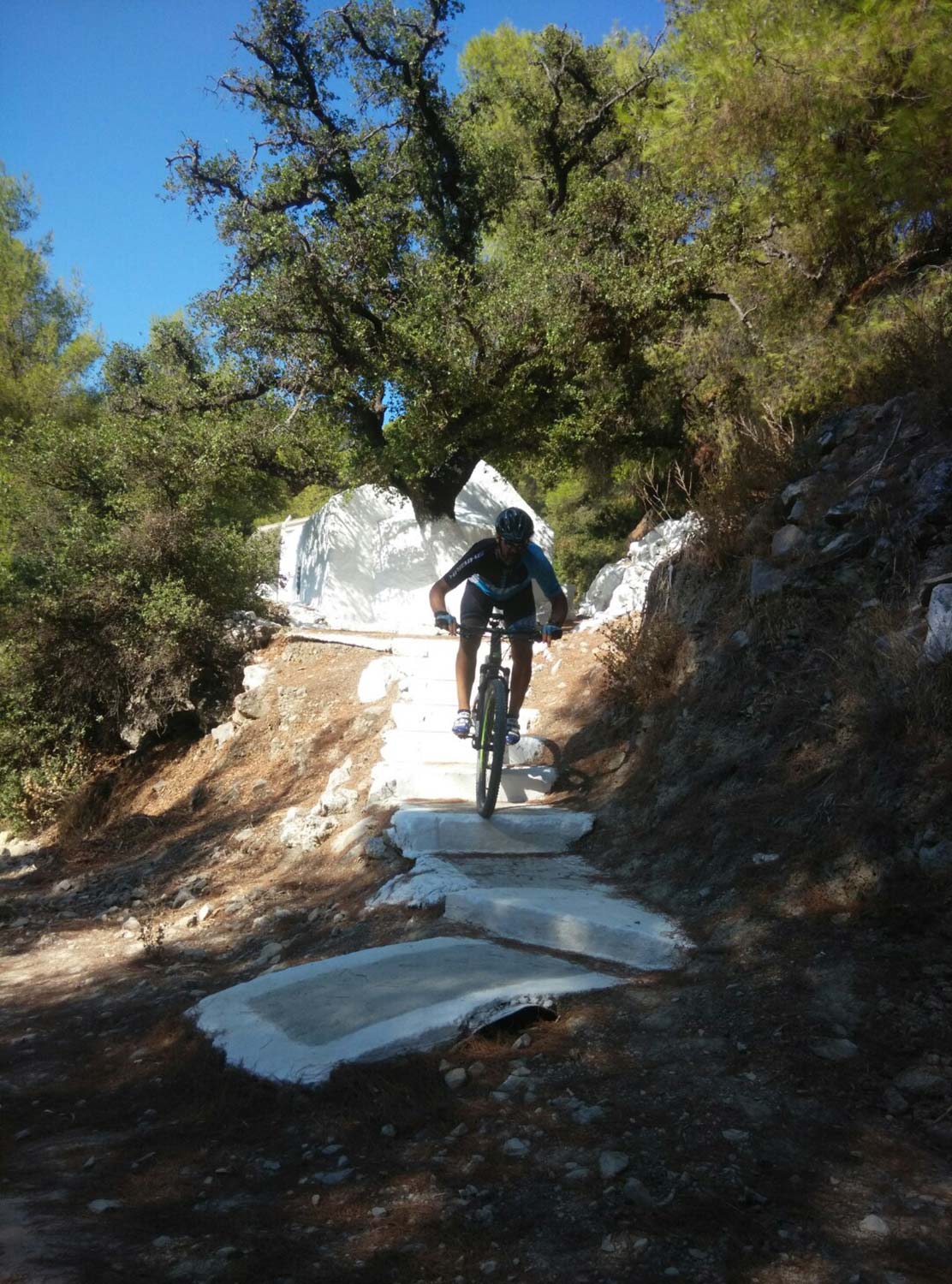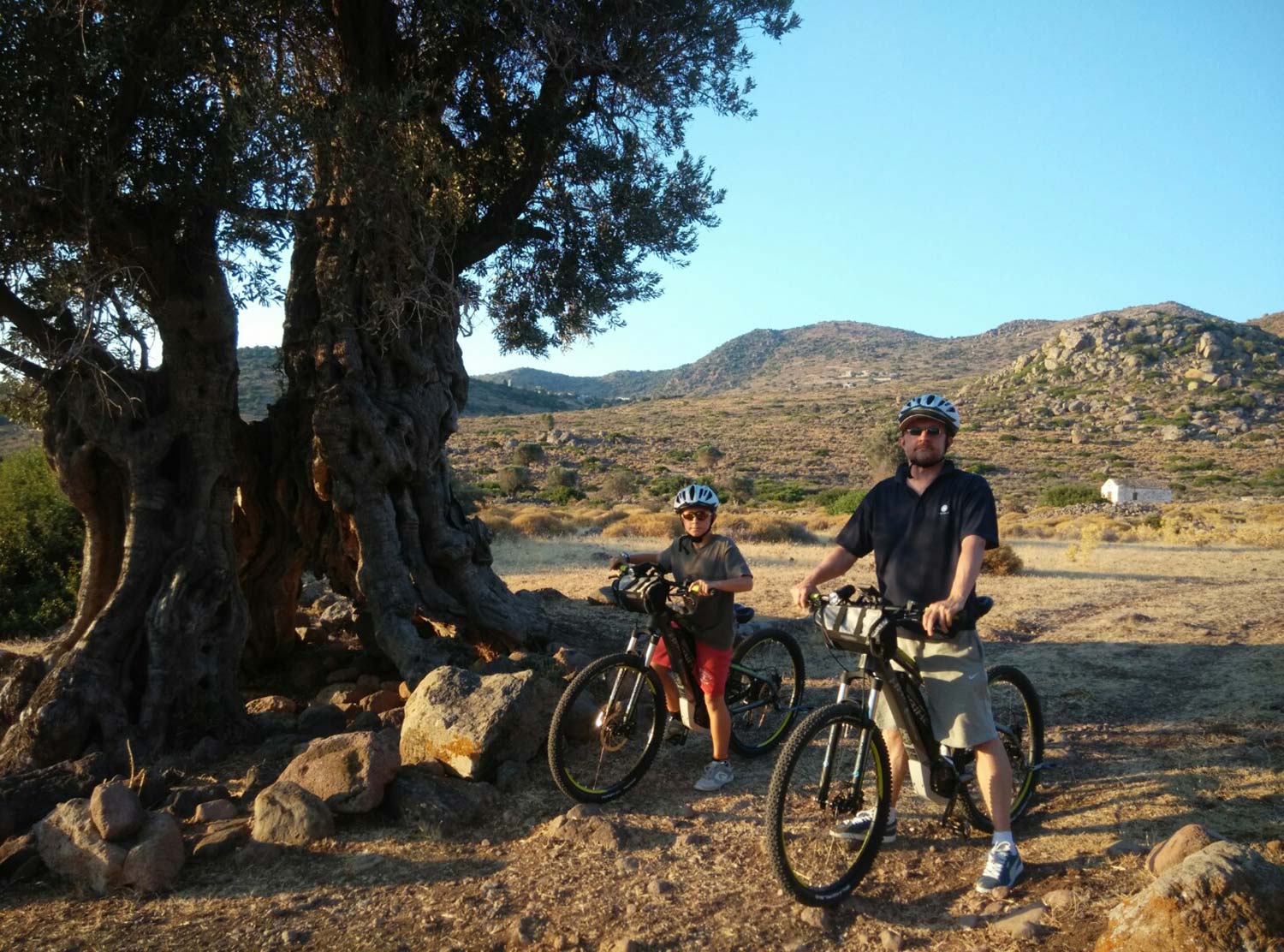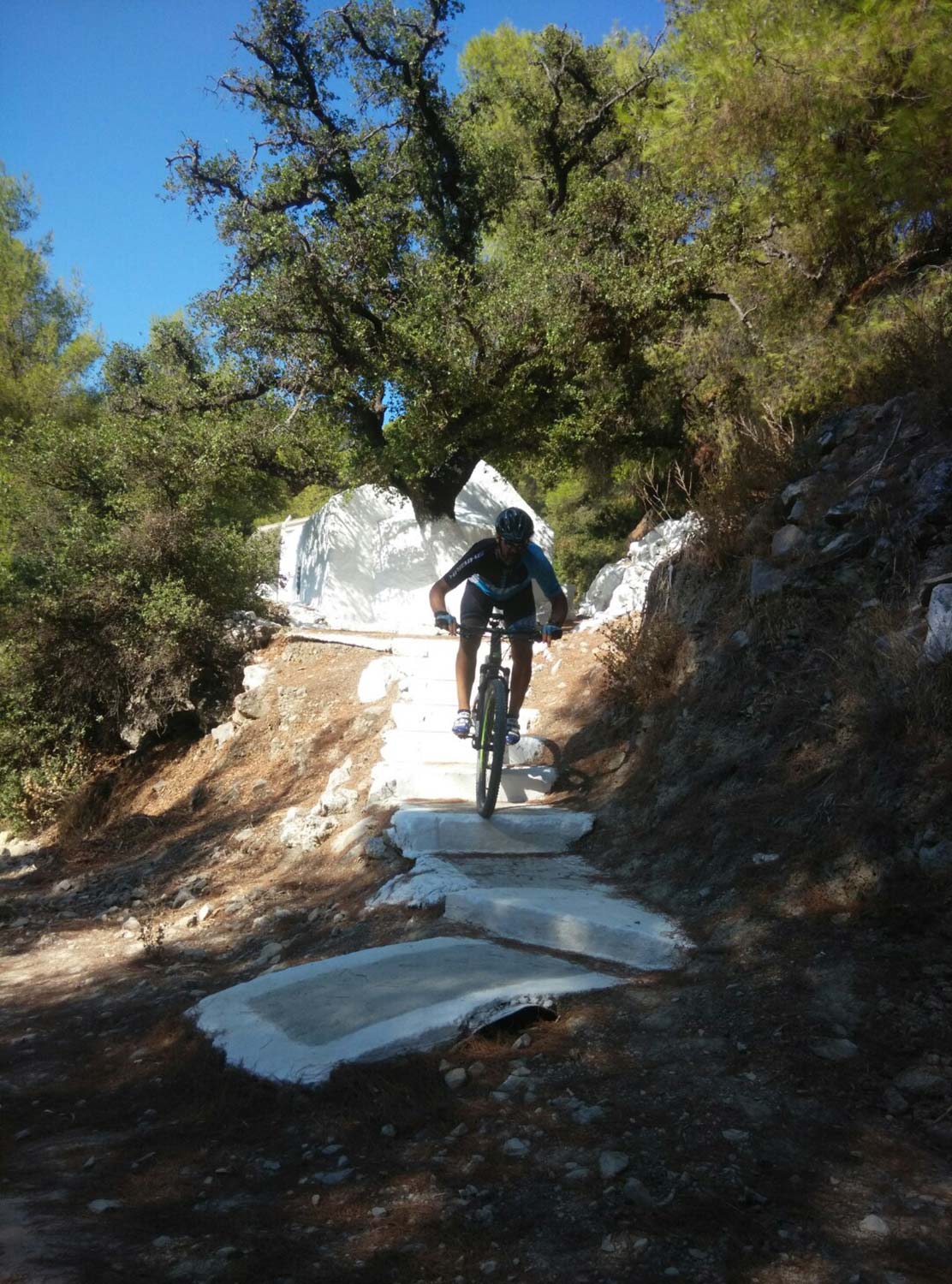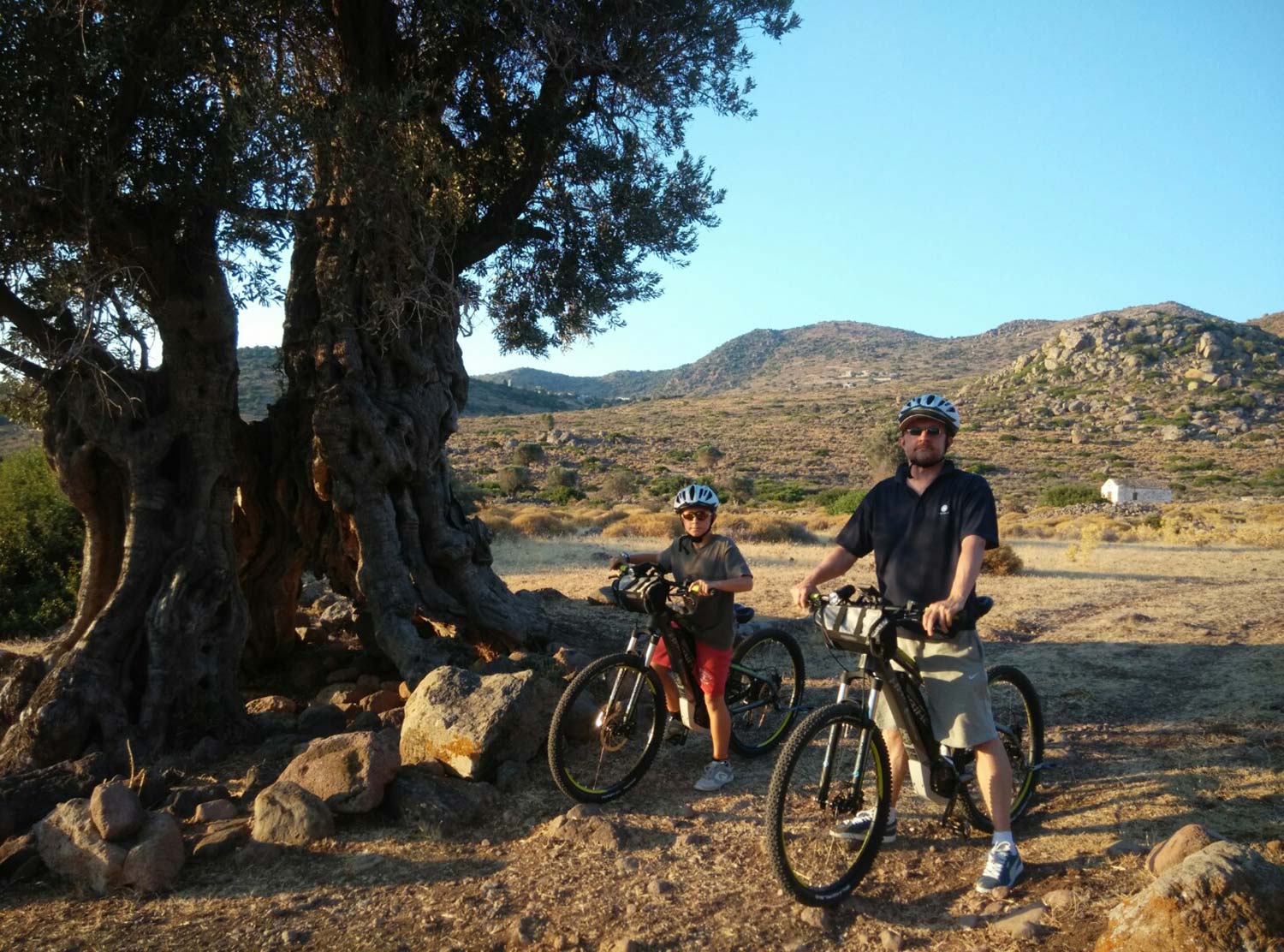 Day Trip to Aegina Island on Electric Bike
One of the best things to do in Athens for electric bike enthusiasts who are ready for an adventure in the nearby island of Aegina!
Visiting Places: Aegina town, Afaia Temple, Agia Marina, Aegina's Pine Forest, Giannakides abandoned village, St Nektarios Monastery, Paleochora (old Aegina).
Duration: 12 hours (approx.)
WHY WE LOVE IT
An ideal day trip from Athens which will get you on a boat, through beautiful beaches, interesting sightseeing all at the comfort of a powerful electric mountain bike.
Activity Description
On a day of adventure from Athens, you will hop on a ferry from Piraeus port and reach the nearby island of Aegina in the Saronic gulf. The town of Aegina was the first capital of the Modern Greek state after the Greek Revolution. The island is also known for its unique peanut variety which is cultivated in its territory and carries its name (Aegina pistachios) but also for the ancient Temple of Athena Aphaia, whose location forms an equilateral triangle with the locations of the Temple of the Parthenon in Athens and the Temple of Poseidon at Cape Sounion! During the tour you will also visit the Monastery of Saint Nektarios, a place of pilgrimage for thousands of Orthodox Christians each year. All in all, your expert guide will ride you through the history of the island from the ancient years until today.
Special Features
Quality electric bikes
Short boat trip via ferry (approx. 1 hour)
Full day of adventure through modern and ancient history
Incredible beaches and swimming (weather permitting)
Picturesque villages and sites (Paleochora, aka old Aegina, Afaia's temple)
Activity Snapshot
Dates | Start Time: Daily, upon request and according to Aigina ferry timetables.
Duration: 12 hours (47km)
Group Size: Shared group of max. 10 participants (min. 2 pax).
Spoken Language: English, Greek (sign language upon request).
Meeting Point: Piraeus, Saronic Ferries Terminal – Gate E8
Pace: Medium – Moderate (small technical skills).
Included: Professional bike instructor or guide, electric bicycle (pedelec), bicycle helmet, handlebar bag, water & snack.
Excluded: Transfers to/from meeting point, ferry tickets, entrance fee to Aphaia Temple.
Note: The ride is suitable for beginners and families.
Young Travellers: Suitable for children over 2 years old. Children Bicycle trailers & seats are available on request with extra cost.
Vendor: BikeMeUp
Cancellation Policy
Full refund is provided in case you cancel at least 24 hours before the realization of the tour.
Additional Info
Confirmation to be received as soon as possible (within 24 hours from booking)
You can present either a print out or an electronic booking confirmation for this activity
Complete information on Vendor, including local telephone numbers at your destination, will be sent with your Booking Confirmation. The TravelPorter hand-picks the most remarkable, experienced and reliable vetted professionals for a pleasant experience from booking to completion.
More fun things to do in Athens
Athens For Foodies: A Walking Food Tour in Athens
What better way to explore Athens than eating your way through it? An introduction to the history of Greek gastronomy through off the beaten path food shops.
Visiting Places: Syntagma square (start), food and pastry shops, off the beaten path taverns and traditional restaurants, Athens Central Market, the center of Athens commercial life.
Duration: 4 hours (approx.)
Athens Highlights: a Mythological Tour
Discover the top historical landmarks of Athens and their surrounding myths in only a few hours!
Visiting Places: the Acropolis (Parthenon, Theater of Dionysus, Temple of Athena Nike, Temple of Erechtheion, Sanctuary of Asclepius), Olympian Zeus Temple, Ancient Agora, Temple of Hephaestus.
Duration: 4 hours (approx.)
Athens Street Art Tour
Discover the contemporary mecca for street art in Europe. Let a real street artist guide you through the surprising and bustling street art scene of Athens!
Visiting Places: Central Athens
Duration: 3 hours
Plan you trip to Greece in advance.