Morning or Sunset Fishing Tour in Santorini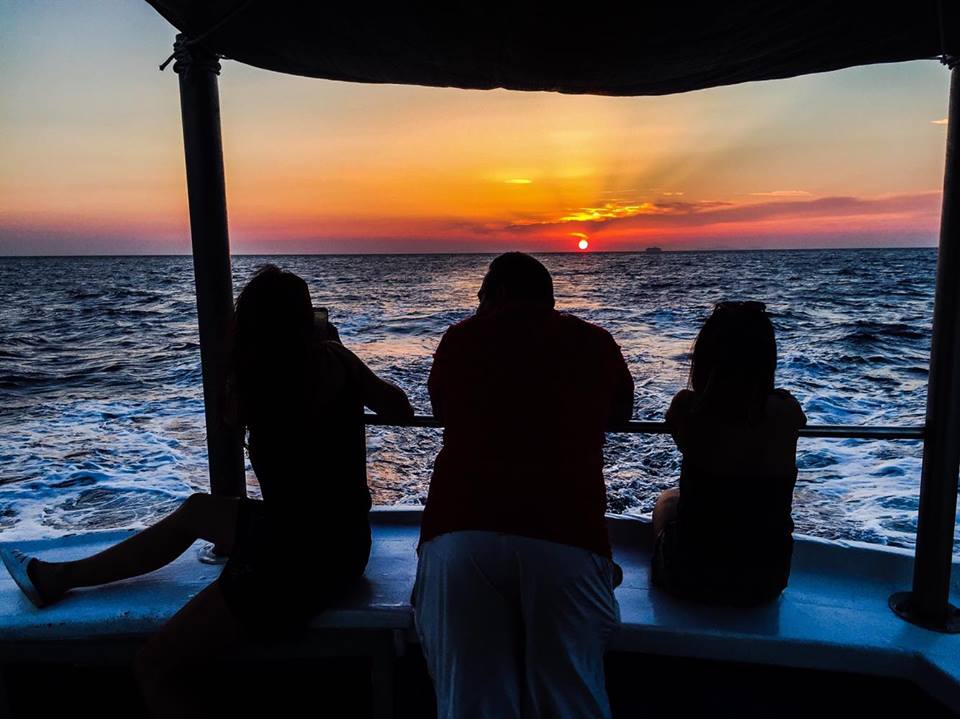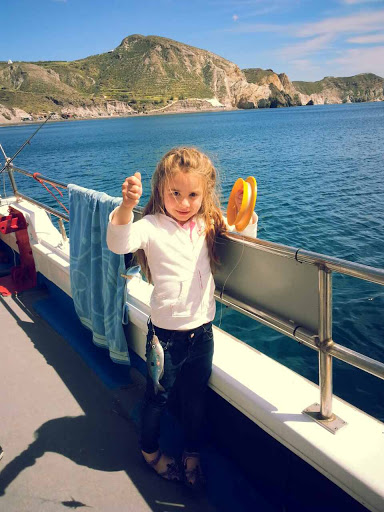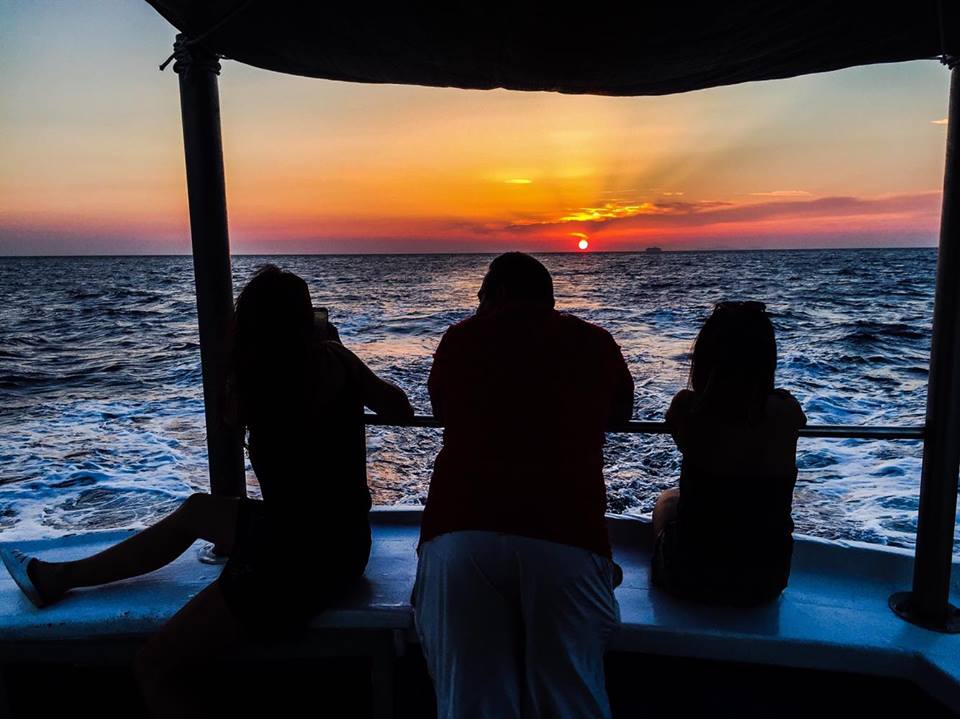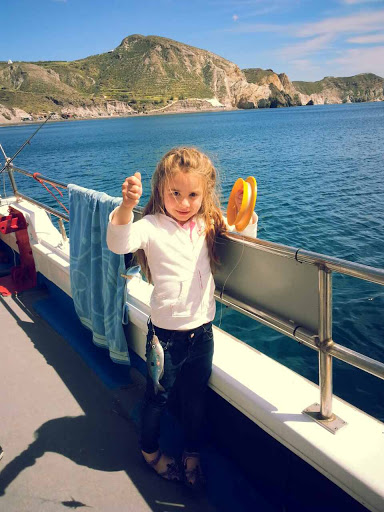 Morning or Sunset Fishing Tour in Santorini
Join an unforgettable fishing tour in the crystal blue waters of Santorini.
Location: Around the island of Santorini.
Duration: 5 hours (approx.)
Customer Reviews
"Thank you to theTravelPorter and our host Anthi for the unforgettable experience" Faithlyn and Joshua, USA
"Simply Amazing! Our host Anthí was very professional and yet very warm. The captain Mohammed helped showed us the ropes from collecting the crates to scaling the fish. I have only great things to say about the whole experience. If you do only one thing in Santorini, this should be it." - Rocio, A.
Activity Description
Join an experience of a lifetime on a traditional fishing boat (16 meters) either in the morning or during sunset. On this unique boat trip you will have the chance to discover and practise the traditional fishing technique with fishnets. Your day trip will start from Vlychada marina. Your first task will be to participate in pulling 800 meters of nets and 17 creels for shrimps and octopus from the sea. As the day continues and once all the fish gathering is completed your guides will take you to the coasts of White, Black, Red or Caldera beach for a swim. While you are enjoying the islands' crystal waters the crew will start cooking the fish already caught on the day. For those who prefer to continue fishing instead of swimming or relaxing, the crew will provide them with fishing rods and bait to make the most of their fishing adventure! Once the meal is finished, the crew pulls anchor and returns to the open sea; during the afternoon tour, guests have the chance to watch the unique Santorini sunset from the boat to top this memorable day!
Special Features
Boat trip to Santorini's top beaches
Fresh fish lunch or dinner (the catch of the day plus seafood, salads ,risotto, grilled local veggies and desert)
Swimming, snorkelling and sunbathing (equipment for snorkelling and towels available)
Fishing equipment (longline, handline, fishing traps, fishing rods and bait)
Unlimited drinks (Santorini wine, beer, water, ouzo & refreshments)
Traditional fishing techniques (you can participate or watch)
Fresh fish cooking (ideal for foodies)
Santorini sunset (afternoon tours)
Transportation from/to your hotel
Activity Snapshot
Dates | Start Time: Daily, from 10am (morning tour) or 3:30pm (afternoon tour)
Duration: 5 hours (approx). Tour ends around 3pm (morning tour) or 9pm (afternoon tour)
Meeting Point: Vlychada marina
Group Size: Min. 2 - max. 10 persons.
Pace: Easy, suitable for adults and kids comfortable at sea.
Spoken Language: English.
Included: Lunch or dinner, drinks, towels, equipment and transportation as described.
Excluded: Food other than what is described and extra drinks, gratuities (optional).
Note: Please bring your hat, sunscreen, swimsuit and anything you need for swimming or onboard. During lunch/dinner fish caught on the day will be served.
Young Travelers: This tour is suitable for kids who are comfortable at sea.
Vendor: Giorgaros Fishing Tours
Why We Like It
A unique boat trip in Santorini for those who want to escape the ordinary; one of our favourite experiences in Greece!
Cancellation Policy
No refund for cancellations that take place 6 days or less from the day/time of the activity.
Additional Info
Confirmation to be received as soon as possible (within 24 hours from booking)
You can present either a print out or an electronic booking confirmation for this activity
Complete information on Vendor, including local telephone numbers at your destination, will be sent with your Booking Confirmation. The TravelPorter hand-picks the most remarkable, experienced and reliable vetted professionals for a pleasant experience from booking to completion.