Athens Highlights: a Mythological Tour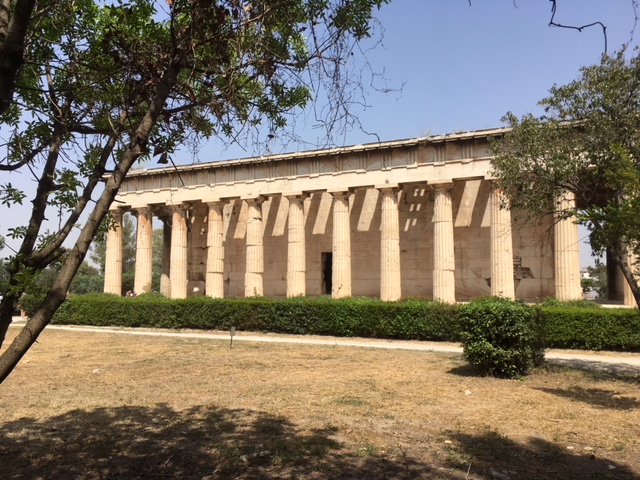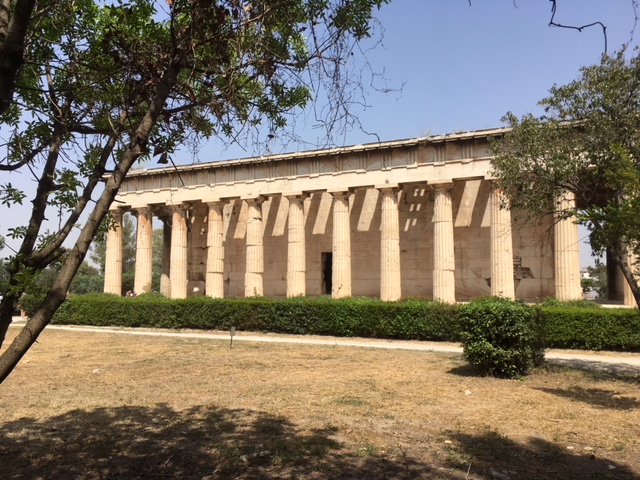 Athens Highlights: a Mythological Tour
Discover the top historical landmarks of Athens and their surrounding myths in only a few hours!
Visiting Places: the Acropolis (Parthenon, Theater of Dionysus, Temple of Athena Nike, Temple of Erechtheion, Sanctuary of Asclepius), Olympian Zeus Temple, Ancient Agora, Temple of Hephaestus.
Duration: 4 hours (approx.)
Customer Reviews
"The support from theTravelPorter was great helping me organizing this special tour for our team. Costa is a great guide, the team really enjoyed the tour." - Ulrike R, Germany
"Our family really enjoyed this sightseeing tour! Our guide was very friendly and interesting, tour was very well paced and storytelling combines facts about the sites, history and stories from Greek mythology. This kept our children more engaged and interested, it's hard to get bored on this tour. Highly recommended, not just for families." - Katherine, USA
"This was a fun tour to do with our kids, ages 15 and 12. It was the right amount of history and mythology, and a great way to see a LOT of the top Athens sites." - Caroline, USA
Activity Description
If there's one landmark you should visit in Athens, it's the Acropolis. But why not do it in an original and fun way, by discovering the myths surrounding the major monuments of the Ancient City?
From the birth of the glorious city, through its Golden Age all the way to its downfall to the Spartan armies, this unconventional city tour will reveal the wonderful stories of Greek mythology, but also their true meaning and the historical facts behind them. You will visit all the most emblematic sites of Ancient Athens, and some sites off the beaten track rarely visited by tourists, which yet hide remarkable treasures.
Enjoy a unique sightseeing tour of Athens, suitable for all ages, that will help you understand how Athens became the mythical city we know today.
Special Features
Explore all the top historical landmarks and highlights of Athens in just 4 hours.

Learn about Greek Gods and Heroes and discover what really hides behind the universal myths.

Understand the Ancient Greek society and what made Athens one of the greatest cities of the world and a beacon of civilisation.

Enjoy spectacular views and discover hidden ancient corners.
Activity Snapshot
Dates | Start Time : Daily, All Year | Shared Groups: 8:30 AM. Private tours daily upon request here.
Duration: 4 hours.
Spoken Language: English, French.
Meeting Point: Temple of Olympian Zeus entrance (Vasilissis Olgas Avenue).
Group Size: Shared group tours run with min. 2 - max. 14 participants. Request a quote for a private tour here.
Pace: Easy. The Greek terrain is often hilly, in the countryside and in urban areas alike. If you have mobility issues or special requirements, please let your guide know in advance. Your guides will provide you with additional accessibility information (where possible) and do their best to find a suitable solution.
Included: English and French speaking licensed guide. Also available in private tour: Spanish and German.
Excluded: Entry fees to sites, transportation, food and drinks.
Note: Entry fees are not included and are purchased at the meeting point by the guests (cash and credit cards accepted). Queues are extremely rare as this first site is normally quiet. The entry fee necessary for this tour is called "combo" and costs €30 per adult. Visitors under 18 years old have free pass and EU seniors of over 65 years old have discount, as long as identification is presented. The tour is unavailable on public holidays.
Young Travelers: Children under 6 years: Free | Children 6-11 yrs: €27/child | Children 12-17 yrs: €44/child. Ask for your Discount Code here. Prices for children are valid only when children are escorted by an adult, otherwise the full adult fee applies.
Cancellation Policy
100% refund up to 72 hours prior to tour, except processing fees (Paypal/credit card). 50% refund between 72 and 24 hours prior to tour, except processing fees (Paypal/credit card). No refund less than 24 hours prior to tour/workshop. 100% refund if the tour is cancelled by the host, including processing fees. In case of light rain, tours take place normally and guests are advised to have umbrellas along. In case of heavy rain, the guide replaces some portion of the tour with the Acropolis Museum.
Additional Info
Confirmation to be received as soon as possible (within 24 hours from booking)

You can present either a print out or an electronic booking confirmation for this activity

Complete information on Vendor, including local telephone numbers at your destination, will be sent with your Booking Confirmation. The TravelPorter hand-picks the most remarkable, experienced and reliable vetted professionals for a pleasant experience from booking to completion.
Fun walking tours and sightseeing tours in Athens you will love
Plan you trip to Greece in advance.
Book Athens hotels and reliable transfers