Delphi Day Trip Out of the Ordinary (with Lunch)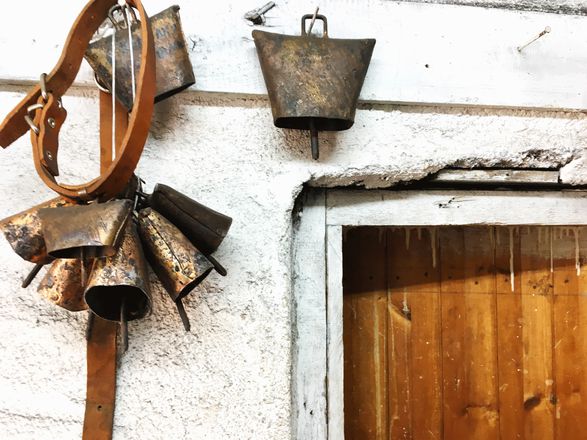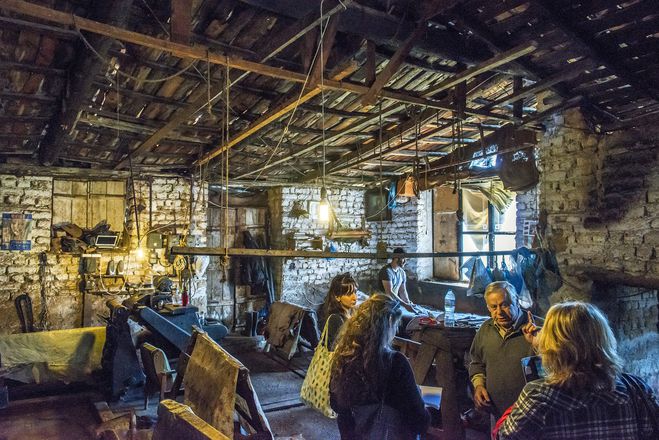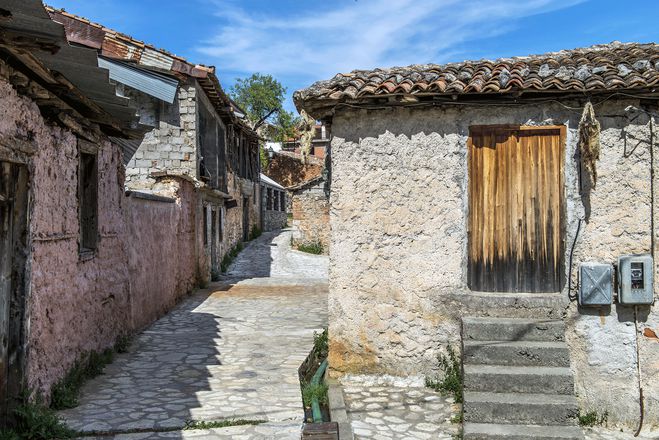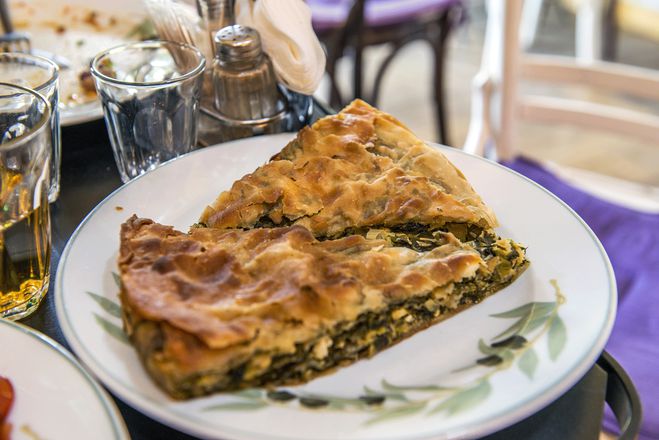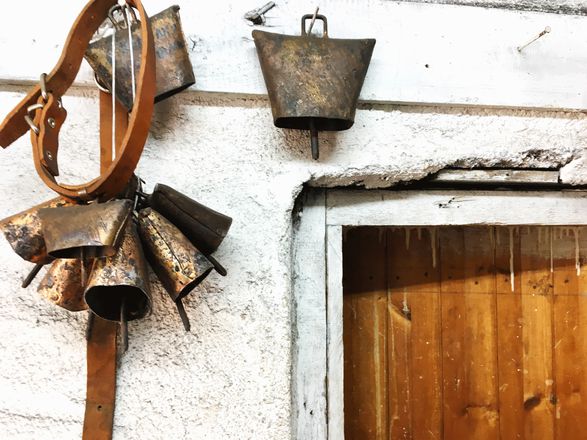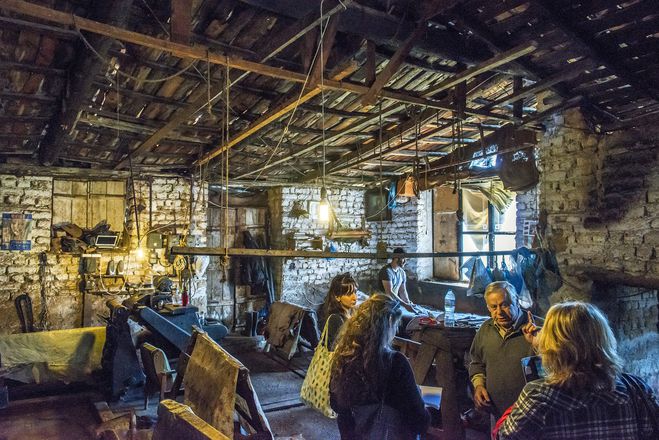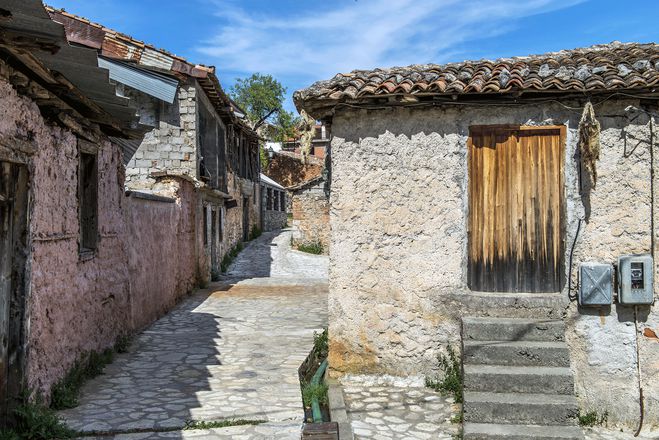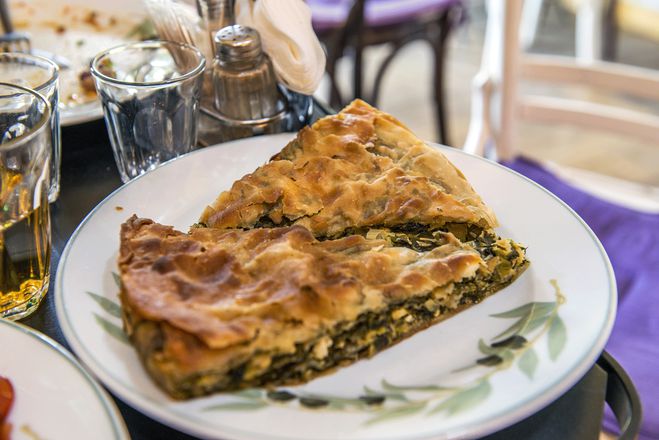 Delphi Day Trip Out of the Ordinary (with Lunch)
A full day trip with lunch, full of ancient glory, natural beauty, mountain living and local surprises in Delphi and the Greek mountains.
Visiting Places: Abandoned village in Amfissa, traditional tannery, traditional bell maker (depending on the day and the group), archaeological site and museum of Delphi.
Duration: 12 hours (full day).
Customer Reviews
The highlight of the trip was the trip to historic and mystical Delphi! It was a small and cozy tour, the guide was exceptionally knowledgeable and so patient answering my little ones 100 questions! We discovered the last animal bell makers workshop in Delphi and and also visited a leather tanners workshop! There was so much information thrown in that would be easy to miss otherwise. We ended the tour with an authentic Greek dinner made with organic ingredients! Thank you so much for helping us make some unique memories! - Anjali N, Germany
WHY WE LOVE IT
You will discover one of the most interesting villages of Greeks barely touched by outsiders.
Activity Description
Escape the typical bus tour and enjoy a unique day trip to Delphi and its surroundings.
Experience the past through the present in this all-day exploration of the site of Delphi and the nearby villages. Visit the site's unique temples and monuments and discover a world of Greek traditional crafts and unexplored villages in the surrounding area.
The oracle of Delphi is located on the lower slopes of Mt Parnassos. You will get the chance to learn more about the mountain and what life is like around it by visiting an (almost) abandoned old town district that used to be the leather tanner's area. The district exudes the feeling of the past. You'll get a glimpse of the tanner's life while listening to the stories of generations of tanners. If there is enough time, you'll also get to visit the last bell-maker in Greece, a truly authentic and unique experience. In his tiny workshop, he'll show you the parts of the bells that locals buy for their livestock.
During lunch time, you'll get to sample delicious local artisanal products while you sit in awe under a large plane tree located in the town square. You'll get to taste local cheeses and the famous Amfissa olives right before eating the main course, a traditional Greek recipe prepared by the women of the village just for you.
The best time to visit Delphi is just after lunch, when the crowds of tourists have departed. You can admire the ruins of the Temple of Apollo, the reconstructed Athenian Treasury and the Theater. There are so many unique things to see so take your time. The location holds a great deal of spiritual power which you will have plenty of time to explore and experience. Following your exploration of the outdoors, it's time to move to the Delphi museum, only a short walk from the archaeological site of Delphi. Don't miss the the bronze Charioteer of Delphi, the Sphinx of Naxos which might be the very first ever recorded notation of a melody, contained in an ancient inscription from the walls of the original Athenian Treasury.
After this fulfilling experience for the mind and the soul, it's time to return to Athens with memories of the mountain, the town and the divine Delphi.
Special Features
Explore Delphi, the centre of ancient Greece and the ancient world

Discover one of the most interesting villages of Greece, rarely visited by tourists.

Visit to abandoned tanneries and see one of the last tanners at work!

Interact with hospitable locals who let you in their every day life.

Savour a traditional Greek lunch, home-cooked by the women of the village, under the shade of hundred-years old trees.
Activity Snapshot
Dates | Start Time : Shared groups: Tue-Thu-Sat (Apr-Oct) | 8 am - Private tours: available upon request here.
Duration: 12 hours.
Spoken Language: English (also French in private tours).
Meeting Point: For private tours, there is a pick up and drop off service. For shared tours, there is a set central meeting point.
Group Size: Min. 5 to max. 14. Larger private groups upon request.
Pace: Easy. The Greek terrain is often hilly, in the countryside and in urban areas alike. If you have mobility issues or special requirements, please let us know in advance. Your guides will provide you with additional accessibility information (where possible) and do their best to find a suitable solution.
Included: Licensed English or French speaking guide (Delphi), English or French speaking tour leader, transfer with private a/c mini van or taxi, visits to bellmaker and tanner, snack & water, lunch, hike in Delphi.
Excluded: Entry fees, food & drinks not mentioned in the tour's description.
Note: Big groups are avoided to give respect to the locals and so as not to further disrupt their everyday lives. The activity is unavailable on public holidays: January 1st, December 25th & 26th, and Easter Sunday.
Discounts for Young Travellers: Children 0-17 yrs: €104/child. Ask for your Discount Code here.
Cancellation Policy
100% refund up to 72 hours prior to tour/workshop, except processing fees (Paypal/credit card). 50% refund between 72 and 24 hours prior to tour/workshop, except processing fees (Paypal/credit card). No refund less than 24 hours prior to tour/workshop. 100% refund if the tour/workshop is cancelled by us, including processing fees.
Additional Info
Confirmation to be received as soon as possible (within 24 hours from booking)

You can present either a print out or an electronic booking confirmation for this activity

Complete information on Vendor, including local telephone numbers at your destination, will be sent with your Booking Confirmation. The TravelPorter hand-picks the most remarkable, experienced and reliable vetted professionals for a pleasant experience from booking to completion.
Explore mainland Greece with the best day trips out of Athens
Have you booked your hotel accommodation in Athens?