Boat Trip to the South Beaches of Chania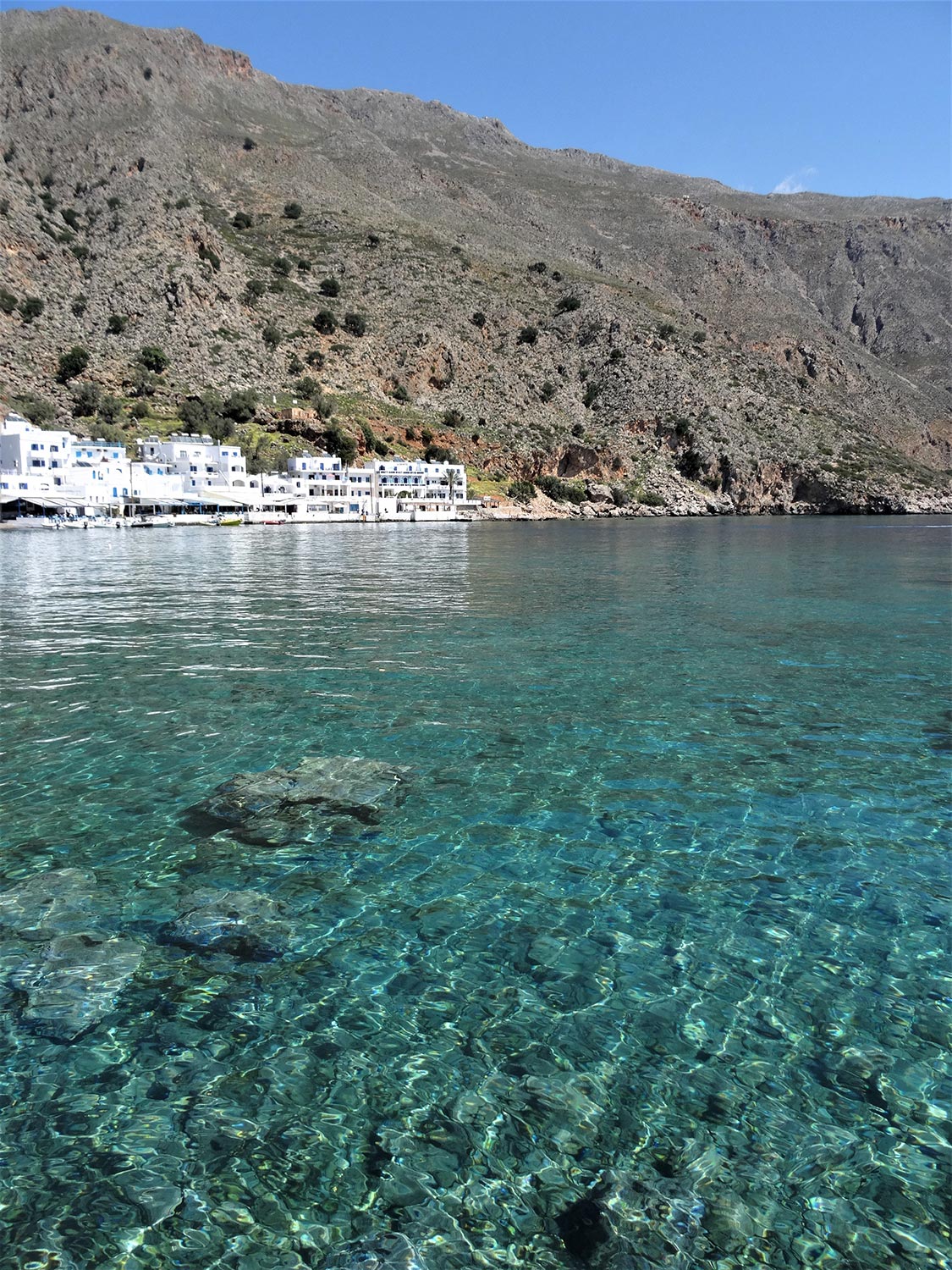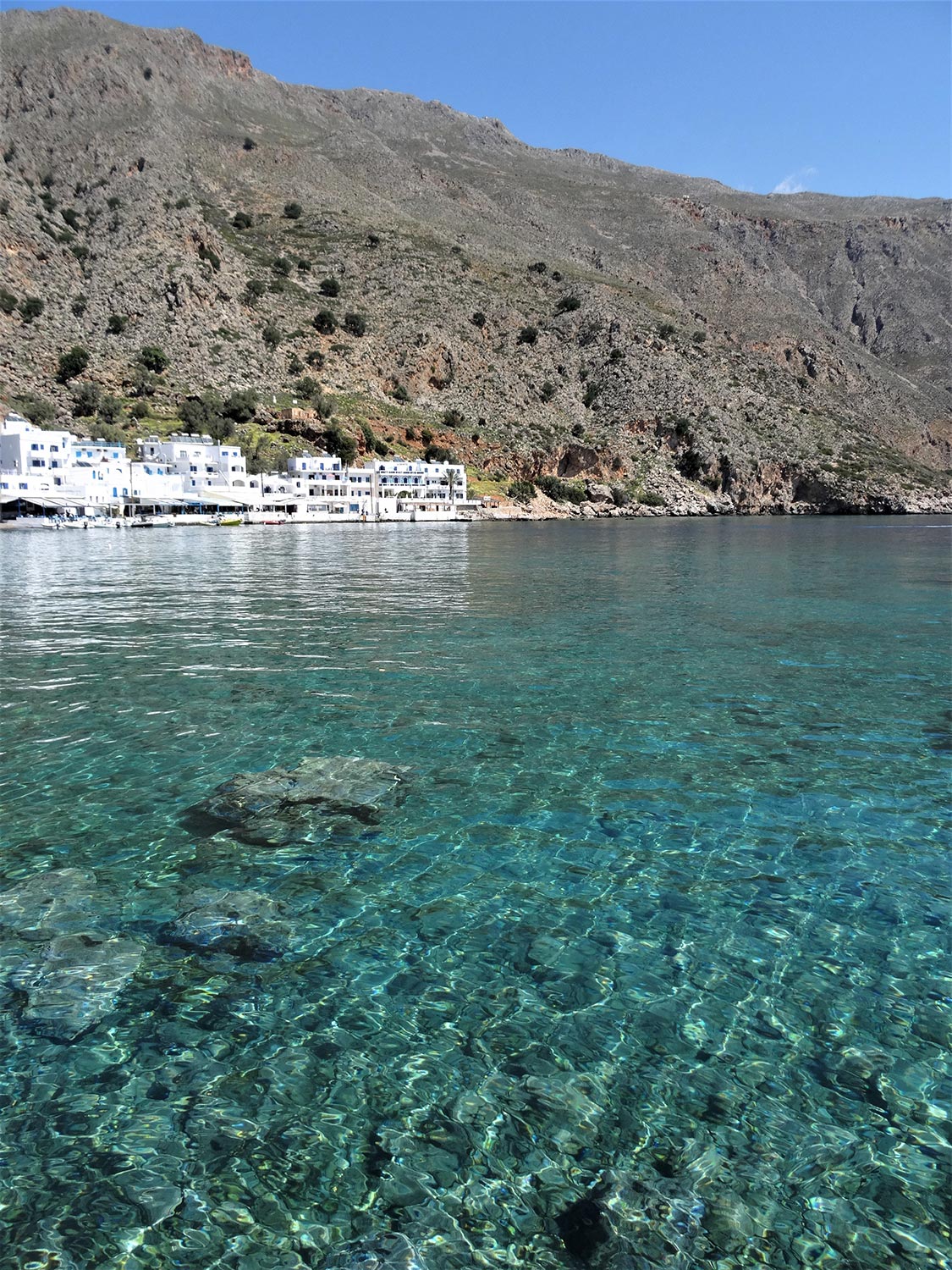 Boat Trip to the South Beaches of Chania
Follow an insider to some of the best beaches in Chania's south coast, accessible only to those in-the-know.
Visiting Places: Beaches of Iligas, Glyka Nera (sweet water), Loutro village, Likos, Finikas, Marmara.
Duration: 6 hours min. (approx. upon arrangement)
Customer Reviews
"Wonderful and unforgettable day! For the ancient Greeks the hospitality was a holy value and it seems to be also now so! The captain tailored the trip on our wishes, let us know the most secret bays and the best restaurants on the way... He told us about the story and the culture of Creta ... all that made our day absolutely unforgettable." - Maurizio A., Germany
WHY WE LOVE IT
This magical boat trip to some of the best beached in Crete is one of the best things to do during your stay in Chania region!
Activity Description
Experience Crete's wild side in this unique travel experience. Swim in wonderful beaches of the LIbyan Sea, accessible ONLY by boat or after a long hike.
First stop at Iligas beach, an amazing turquoise-water beach with caves ideal to be explored. Next stop at Glyka Nera (meaning "sweet water"), a unique beach with fresh water that gushes from the pebbles, deep blue water color and nice pebbles. Then you will reach picturesque Loutro, a small seaside village (the kind you see in postcards from Greece!) with top tavernas for lunch. You will also visit Likkos and Finikas (or Phoenix), two adjacent small harbors were you feel time has stopped. Marmara (meaning marbles) is a nice secluded small pebbly bay located near the exit of the imposing Aradena Gorge, an off-the-beaten-path alternative to the famous Samaria Gorge in Chania.
Special Features
Secluded beaches reachable by sea.

Ideal for groups of friends and families.
Activity Snapshot
Dates | Start Time: Daily, upon request and arrangement, weather-permitting.
Duration: Min. 6 hours - duration flexible upon arrangement and agreement with your host.
Meeting Point: Sfakia port (meeting/ending). Transfers from Chania at extra charge (€140) upon arrangement.
Group Size: The price of this boat trip is for private groups of up to 4 persons. For larger groups, please contact us.
Pace: Easy (depending on weather).
Spoken Language: English, Greek, Spanish
Included: Skipper, all taxes and dues, fuel, insurance, water, soft drinks.
Excluded: Any other food, meal, beverage or alcoholic drink not marked as included, towels, sunscreen and hats, jackets, gratuities (optional).
Note: According to port authority and local regulations, guests are required to provide their details (name and passport number) 1 day before the cruise. Guests should bring their own towels and any personal items necessary for this boat trip, including sunscreen and jacket in case of wind/cold. This is a single price quote for private groups that do not exceed 10 persons, irrespective of size.
Engine: 80 hp, Length: 5.5 m. Due to its small size, this boat allows you to access all those tiny, beautiful, secluded creeks and beaches.
Young Travelers: No special discounts for young travelers. The price of this boat trip is for up to 8 persons.
Cancellation Policy
Full refund for cancellations up to 24 hours in advance. 50% cancellation fee for cancellations performed less than 24 hours in advance. Full refund in case of cancellation due to bad/inappropriate weather conditions.
Additional Info
Confirmation to be received as soon as possible (within 24 hours from booking)

You can present either a print out or an electronic booking confirmation for this activity

Complete information on Vendor, including local telephone numbers at your destination, will be sent with your Booking Confirmation. The TravelPorter hand-picks the most remarkable, experienced and reliable vetted professionals for a pleasant experience from booking to completion.
Unique experiences in Chania Crete