3 Day Meteora Photography Workshop (Athens roundtrip)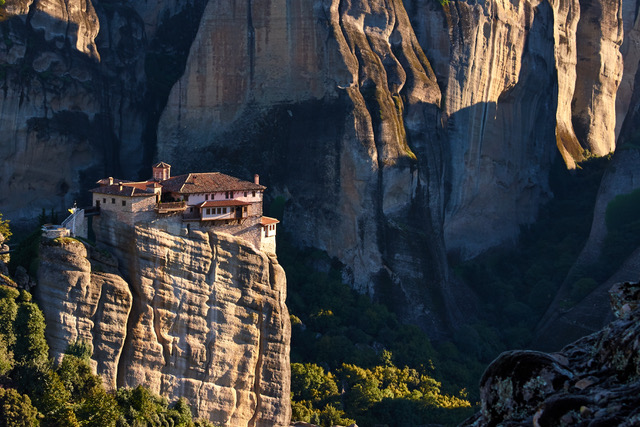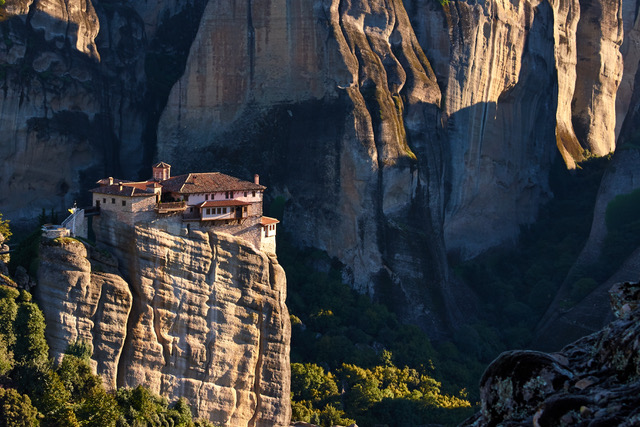 3 Day Meteora Photography Workshop (Athens roundtrip)
Take a private 3-day photography trip to Meteora from Athens, where Byzantine monasteries hang on top of colossal vertical cliffs. A dazzling, inspiring, and sensational photography workshop in a unique location in Greece.
Visiting Places: Panoramas from the rock pillars, Monasteries in Meteora.
Duration: 3 days
WHY WE LOVE IT
Meteora is a unique experience of the grandeur of nature that connects with history, architecture, and man's everlasting desire to be with the Divine. This photography workshop in Greece is more than just capturing exquisite landscapes; it's a chance to see and portray the pilgrimage to the holy place from your own point of view. What's more it's a round trip from/to Athens which keeps you stress free!
Activity Description
Under the guidance of Nikos Kokkas, a seasoned photographer who was previously associated with National Geographic, you'll be given hands-on photography instructions, integrated talks, edit-and-critique sessions, and photo assignments all packed within one's day schedule. The goal of the photo workshop is to capture landscapes and cultural photographs and perhaps a bit of portraiture opportunities.
DAY 1
Your 4 hours photo trip to Meteora starts at 8.00 p.m. with a car that accommodates comfortably the respective number of passengers (hotel pickup also possible for central Athens' hotels). During the drive you'll have the opportunity to discuss with the photographer your goals in photography and an array of questions, queries and answers will arise in preparation for the surprises that your photography tour will give you. As soon as you settle in at the hotel, you will enjoy some local food in one of the traditional tavernas around. Then the afternoon is all yours to capture the sublime scenery. A scenery composed of unique formations of giant suspended sand-rocks! Meteora's rock pillars are topped with Byzantine monasteries that echo the nun chants to create an eerie atmosphere in their isolated and steep standing. Millions of opportunities for superb landscape photography as you capture the scenery from all possible perspectives from the bottom up to the top for a panoramic spectacle.
Each day will be followed by a critique and editing review led by your instructor through exchanging info of your shots over your photography assignments.
DAY 2
The second day of your photography tour will be divided between visiting the monasteries and some more selective shots of the landscape. You will focus on monasteries' life – wherever you are allowed to– as evolved in time, mingling with pilgrims & travellers from all over the world and taking the opportunity for some intriguing photography compositions and themes.
In the evening an overall review of your photography trip will take place.
DAY 3
You depart early in the morning to get back to Athens.
Special Features
Overwhelming scenery and fascinating visiting places

Expert photographer leading the workshop

Balance of fun and relaxation

Accommodation in a 4-star hotel

Round trip from/to Athens

Delicious food
Activity Snapshot
Dates | Start Time : Private tours upon request min. 15 days in advance | 8:00 AM (suggested)
Duration: 3 days
Spoken Language: English, Greek
Meeting Point: Central Athens hotel pickup / Ending point: Athens.
Group Size: Private tours available upon request (flexible group size).
Pace: Easy
Included: Accommodation in Meteora in a 4 star hotel (Grand Meteora Hotel or in a hotel of equal standards depending on availability). All transfers with private cars to the referred scheduled places, round-trip from/to Athens. Breakfast. Professional photographer to every photography location.
Excluded: Gratuities (optional) and everything else not mentioned as included.
Note: Min. 15 days notice before the tour date. Appropriate clothing is required to visit the monasteries. Sleeveless clothing and shorts are permitted, as long as you cover your shoulders and knees. Skirts and shawls are available at the entrance for those who are unprepared. 1 week notice required for arrangement of a private tour.
Cancellation Policy
All cancellation notices must be received in writing and will become effective as of the date of the postmark. If you cancel 90 days or more prior to departure, a refund less an administrative fee of 30% of your deposit will be made. Per-person charges for cancellations that occur less than 90 days prior to departure ("Cancellation Penalty Period") are as follows: 60-90 days prior to departure: 50% of your deposit amount; (45-60 days prior to departure: 50% of the workshop cost; 44 or fewer days prior to departure: 100% of the photo workshop cost. Leaving a workshop in progress for any reason whatsoever will not result in a refund, and no refunds will be made for any unused portions of a workshop.
Additional Info
Confirmation to be received as soon as possible (within 24 hours from booking)

You can present either a print out or an electronic booking confirmation for this activity

Complete information on Vendor, including local telephone numbers at your destination, will be sent with your Booking Confirmation. The TravelPorter hand-picks the most remarkable, experienced and reliable vetted professionals for a pleasant experience from booking to completion.
Combine this tour with the best things to do in Greece
Introducing Athens: Visit our Blog
Plan ahead your trip to Greece